Brisbane Migration Lawyers
Helping you to work, live or reunite with loved ones in Australia
Morgan Clifford Migration Services
Australia is one of the most beautiful countries in the world, with amazing opportunities to work, grow your business and raise your family.
It also has some of the most complex, ever-changing migration legislation in the world. What was accepted by the government one year ago can change in an instant, leaving your migration application in jeopardy.
Morgan Clifford Legal Services are highly qualified and skilful migration lawyers that understand the constantly shifting migration landscape and can help you with your visa application process.
Are you married or in a de-facto relationship with an overseas partner? Do you want your partner to temporarily or permanently travel to and/or remain in Australia?
Our caring and experienced Migration Lawyers can assist you with:
Partner and spouse visas to allow you to marry your partner (Prospective Marriage Visa – Subclass 300).
Temporary and permanent visas to allow your partner to remain in Australia (Onshore Partner Visa – Subclass 820 & Subclass 801).
Temporary and permanent visas to allow your partner who is currently living outside of Australia, to enter and remain in Australia (Offshore Partner Visa – Subclass 309 & Subclass 100).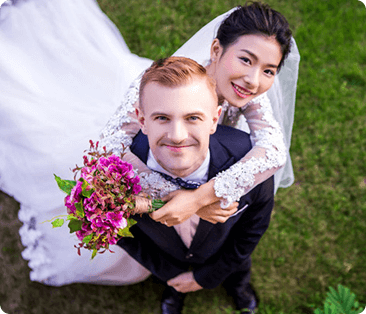 Business & Investment Visas
Want to invest in a new or existing business in Australia, or need to manage your business or investments within Australia?
We can help you to temporarily or permanently settle in Australia through the government's Business Innovation and Investment Program.
Our helpful and qualified migration lawyers are experienced in all aspects of:
Business and Innovation Visas (Provisional) – Subclass 188.
Business Innovation and Investment (Permanent) Visas – Subclass 888.
Business Talent Visas (Permanent) – Subclass 132.
Want to employ an overseas worker to fill short-term or long-term skill gaps? Employer sponsorship of foreign workers is a highly complex area of law, and the eligibility criteria are regularly altered.Our highly competent and experienced Migration Lawyers can help you stay on top of this ever-changing area, assisting you with:
Temporary Work (Skilled) Visas (Subclass 482).

Employer Nominated Scheme Visas (Subclass 186).
Regional Sponsored Migration Scheme Visas (Subclass 187).
Skilled Nominated Visa (Subclass 190).
Has your visa application been refused or your visa cancelled? Has your employer-sponsored skilled worker visa nomination been rejected or cancelled?
There are tight timelines in relation to appealing negative decisions relating to visas.
Our highly skilled Migration Lawyers can assist you understand your rights, explain your options and assist you with strong appeals before the Administrative Appeals Tribunal.
It costs you nothing to know your legal
Options & Understand your rights
Do you offer fixed fees?
We keep our fees as competitive as possible. As each person's visa application process is unique, our migration lawyer's fees will vary. For example, including your family in your application is more complex than if you are applying alone and our fees will vary. However, once we understand your situation, we will provide you with a clear, written quotation of our fees and what is included.
Do your fees include Government fees?
No. Our fee schedule does not include the fees required by the Department of Home Affairs.
What do your migration services fees include?
Our fees include:
Advising you on the best visa to suit your needs.
Ensuring the documents that you need for your application are of the correct standard to meet the Department of Home Affairs requirements.
Correctly and accurately preparing your visa application.
Preparing a submission to support your application.
Lodging your application.
Advising you on the progress of your visa application.
If your visa application was not successful, advising you of your rights and options for appeal.
Can you fast track my application?
Unfortunately, migration lawyers or migration agents cannot speed up or influence any visa decision. However, due to the complexity of the forms and laws surrounding migration in Australia, we can help you complete the process correctly the first time which means less wasted time correcting paperwork and resubmitting forms.